| | | |
| --- | --- | --- |
| | Kettering Concerts | |
Next Concert
Kingfisher Piano Trio
Sue-Ellen Paulsen (Cello), Sue Collins (violin), Duncan Gifford (piano)

Piano Trio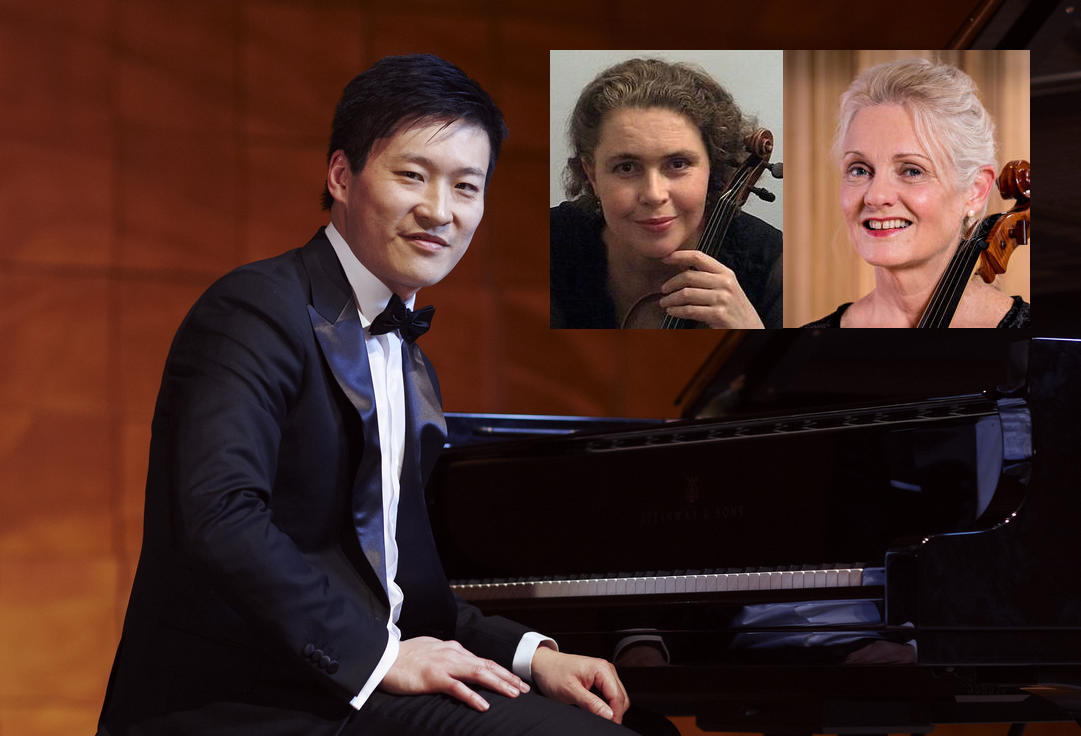 Programme:
Piano Trio in G major K 564 – Wolfgang A. Mozart (1756-1791)
Notturno in E flat major Op. 148 (D. 897) – Nocturne – Franz Schubert (1797-1828)
Piano Trio No. 5 in D major Op. 70 No. 1 – Ludwig Van Beethoven (1770-1827)
Sunday 20 August 2017, 3pm
Kettering Community Hall
Tickets available at door $15.00
Stay for the post-concert afternoon tea, meet and chat with the musicians.

Kingfisher Piano Trio
In 2004, cellist Sue-Ellen Paulsen and violinist Susan Collins, after having enjoyed working together with the TSO, began working together as a duo. In 2005 the collaboration was established with a performance in Hobart that was broadcast live as part of the ABC's Sunday Live series. They performed works by Martinu, Kodaly and Ryden. This performance was rebroadcast nationally with ABC FM, as part of the "Best of Sunday Live" segment.
Following this success, the duo approached the brilliant Australian pianist Duncan Gifford, resident in Madrid, to form the Kingfisher Piano Trio. In 2006, Kingfisher performed recitals in Sydney, Wollongong and Newcastle, and recorded a program for ABC FM. That year, the trio's repertoire included works by Mozart, Schumann and Shostakovich, as well as Australian composers Dunleavy, Schultz and Kats-Chernin. Since 2006, Kingfisher has performed regularly throughout Australia. In 2011, the trio released an ABC Classics recording of all three Schumann Piano Trios to critical acclaim. ...."What a profound delight this music is—and how terrific to hear it performed so wonderfully by these Australian musicians. The creativity, warmth, humanity and intelligence of the composer have been very well served in this recording. To play this music so successfully requires not just individually good players, but also a superlative ensemble, which is quite another thing. This is not just about technical proficiency, musicianship, and team-work—it also requires real intelligence, deep understanding, and a capability for collegial negotiation in the solving of real challenges and problems. The recording of all three of these trios together is a large undertaking, and the release of this work on ABC Classics brings Schumann's work into the 21st century with renewed vigour and relevance." Reviewed by Alistair Noble, April 1, 2015.

Sue-Ellen Paulsen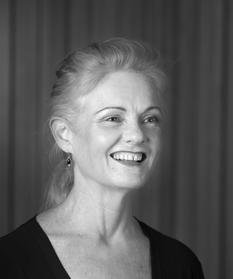 Sue-Ellen Paulsen studied at the Queensland Conservatorium of Music where she had lessons with Richard Dedecius. As an undergraduate, she appeared as soloist with the Queensland Symphony Orchestra, Queensland Conservatorium Orchestra and Queensland Youth Orchestra. In 1980, she won the ABC Concerto Competition (now the Young Performer Award) and was awarded a scholarshio enabling her to pursue postgraduate study in Vienna with André Navarra. She assumed her current position as principal cellist, with the Tasmanian Symphony Orchestra in 1986. Since then she has been guest principal with the Sydney Symphony, Adelaide Symphony and Australian Chamber Orchestra. An experienced soloist, she has performed concertos by Shostakovich, Walton, Mills ad Ligeti among many others and is featured as soloist on several of the TSO's Australian Composer Series CDs. A strong advocate for contemporary music, she has commissioned and premièred many new Australian works including one written especially for her by Andrew Ford. She has recently recorded the Schumann piano trios with the Kingfisher Trio (ABC Classics). She is lecturer in cello at the Tasmanian Conservatorium of Music.

Sue Collins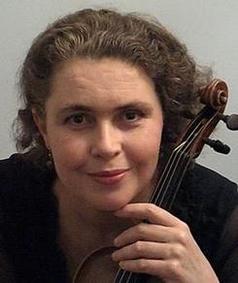 Susan has appeared numerous times in the ABC's Sunday Live series. She has recorded many times for radio, and has performed as soloist and recitalist throughout Australia, the USA and Europe. She has recorded Raymond Hanson Violin Music (Tall Poppies) with David Miller, having completed reconstructive editions of the Hanson works, published by Reed Music. .... "Susan plays these extraordinary scores with a remarkable sureness of touch, following even the most unexpected shifts in phrasing and expressive direction with micro-fine precision. Her warm, rich sound works wonders in bringing this music alive, enhanced by a generous, medium-paced vibrato and sensitivity to dynamic shading..." Julian Haylock, The Strad, May 2009 .P Susan was appointed Deputy Concertmaster of the Australian Opera and Ballet Orchestra at age 24. Since that time she has accepted engagements as Guest Concertmaster with many orchestras around Australia. In 2003 Susan was awarded the Australian Centenary Medal. Susan is currently Head of Strings and Orchestral Music at the University of Tasmania.

Duncan Gifford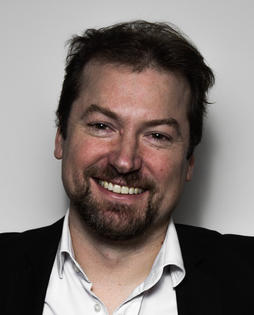 Duncan began piano studies at the age of seven with Alison Salkeld and for several years was a student of Margaret Hair at the Sydney Conservatorium of Music. In 1991 he commenced study at the Moscow State Conservatory with Professor Lev Vlassenko, graduating with a Master's Degree in Piano Performance. He later completed his postgraduate studies with Professor Joaquin Soriano in Madrid, where he currently resides. Duncan has firmly established himself as a major artist of his generation with international successes which include 1st Prizes in the Maria Callas Grand Prix de Piano in Athens, Greece (2000), the Concours Prix Mozart in Lausanne, Switzerland (1999), and the Beethoven and Chopin Prizes, in the prestigious Jose Iturbi International Piano Competition in Spain (1998) and many others. He has performed in recital throughout Europe, Asia, Russia, and Australia. As soloist, he has appeared with all the major Australian symphony orchestras, Australian Chamber Orchestra, Orchestre de la Camerata Mozart of Rome, Czech National Orchestra, National Orchestra of Ireland, Metropolitan Orchestra of Montreal, Radio Orchestra of Rumania, Russian State Chamber Orchestra, and the Orchestras of Valencia and Malaga, Spain. In 1999 he made his US debut, performing in Carnegie Hall (New York) and the Cerritos Center for the Performing Arts (Los Angeles). In February 2003 he made his Viennese debut, performing with the Vienna Chamber Orchestra in the Vienna Konzerthaus. In October 2003 he appeared for the first time in China, playing with the Shanghai Symphony Orchestra. In 1993 Duncan Gifford released his first CD featuring the music of Tchaikovsky and Rachmaninov. His 1995 CD recording of the complete Debussy Preludes received great critical acclaim in Australia and the United States and was nominated for 'Australian Classical Record of the Year'. In late 2004 he released his third CD of works for piano and orchestra by Saint-Saens, Franck and D'Indy, together with the Tasmanian Symphony Orchestra and Sebastian Lang-Lessing. In September 2007 he released a recording of the complete piano music of the renowned Spanish composer Eduardo Perez Maseda. Duncan Gifford combines his performing activity with teaching. He is professor of piano at the Conservatory of Palma de Mallorca since 2006 and is regularly invited to give master-classes in Spain, Ireland ("Music on the Shannon" International Festival) and Greece (Kavala International Music Festival).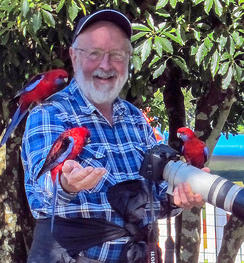 John Redeker is a photographer who has lived in the Channel district for nearly forty years. At all times focused on the aesthetic, his main interest is photography of Tasmania's magnificent landscapes in standout moments of lighting or weather. Capturing the passing parade of our disappearing heritage as seen in our island's humble workers' cottages and crumbling country bridges is another theme he will travel far and wide to record. He is also captivated by the challenge of bird photography and the rewards that can bring.

Email announcements
Kettering Concerts provide an email announcement list which will alert you to future concerts. To subscribe to this list, visit the Kettering Concerts email list web site.
---