| | |
| --- | --- |
| | Kettering Concerts |
Next Concert
Satin Winds with Jennifer Marten-Smith
Jennifer Marten-Smith (piano), Dinah Woods (Oboe), Andrew Seymour (Clarinet), Tahnee van Herk (Bassoon), Greg Stephens (Horn)

Piano and Woodwind Ensemble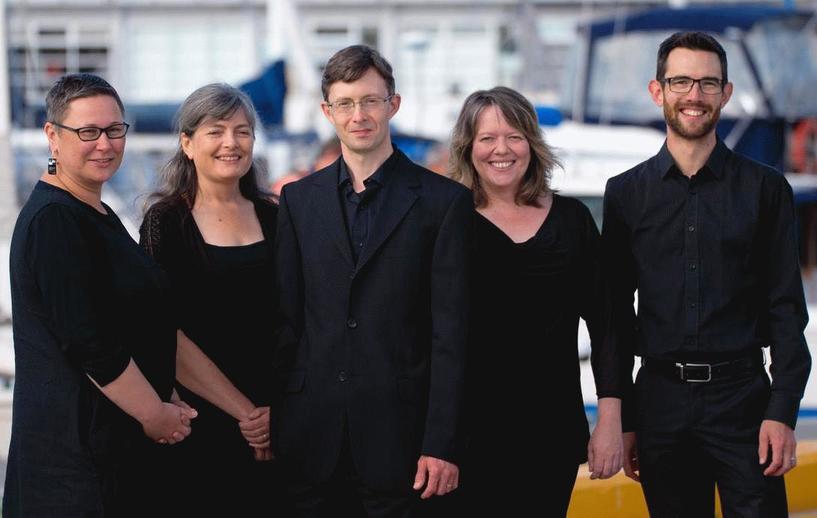 Programme:
Quintet for piano and winds in E flat major, Opus 16 – Ludwig van Beethoven (1770-1827)
Trio for Oboe, Bassoon and Piano , Opus 43 – Francis Poulenc (1899-1963)
Quintet in E flat major, K. 452 – Quintet for Piano and Winds – Wolfgang Amadeus Mozart (1756-1791)
Sunday 29 April 2018, 3pm
Kettering Community Hall
Tickets available at door $15.00
Stay for the post-concert afternoon tea, meet and chat with the musicians.

Jennifer Marten-Smith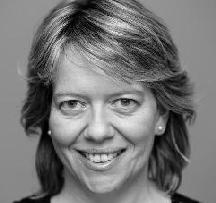 Jennifer grew up in Tasmania and at age 12 was invited to study with Professor Gediga-Glombitza at the Musikhochschule in Cologne. At age 16 she made her public debut with the Tasmanian Symphony Orchestra as soloist in Schumann's A minor Piano Concerto, having previously recorded the Rimsky-Korsakov Piano Concerto with the TSO. Two years later she performed the Rubinstein Piano Concerto No 4 with the TSO and, that same year, was the youngest graduate of the Tasmanian Conservatorium of Music, where she was awarded a high distinction as a double major in piano performance and accompaniment. Other concertos in her repertoire include works by Beethoven, Brahms, Dohnányi, Mozart, Saint-Saëns and Tchaikovsky, and she has appeared as soloist with the Melbourne Symphony Orchestra and the Niedersächsisches Staatsorchester Hannover.
In 1989 she began work as a repetiteur with the State Opera of South Australia and subsequently joined the Victorian State Opera Young Artist Programme. Between 1997 and 2001 she was repetiteur at the Staatsoper Hannover and was a full-time member of the music staff with Opera Australia from 2001 to 2012. She has more than 90 operas in her repertoire. Jennifer, a member of the Kettering Piano Quartet, is now living in Hobart, and is in demand as a soloist, accompanist and vocal coach.

Dinah Woods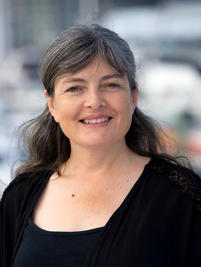 Dinah has been a member of the Tasmanian Symphony Orchestra since 2001, holding the position of 2nd oboe/Principal Cor Anglais. Previous to this Dinah was in Melbourne where she studied at the Victorian College of the Arts and subsequently performed with many orchestras, including the Australian Pops Orchestra, the State Orchestra and the Melbourne Symphony Orchestra. Since joining the TSO, along with her orchestral work, Dinah has performed concertos with the TSO and Hobart Chamber Orchestra as well as many chamber concerts with Virtuosi Tasmania, Elanee Ensemble and ABC Classic FM Sunday live programs. This is Dinah's third appearance in a Kettering Concert.

Andrew Seymour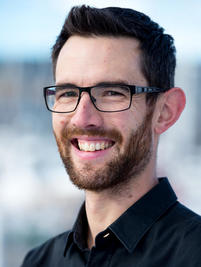 Principal Clarinet with the Tasmanian Symphony Orchestra (TSO) since 2012, Andrew Seymour studied with Robert Schubert at the Victorian College of the Arts (VCA) where he completed a Bachelor of Music Performance in 2001. He is a former member of the Australian Youth Orchestra AYO) and first performed with the TSO as part of the TSO-AYO Orchestral Development Program in 2005. He was active as a freelance musician in Melbourne, having performed with the Royal Melbourne Philharmonic Orchestra, Australian Classical Players and Lyric Opera of Melbourne, as well as The Phantom of the Opera and Dr Zhivago. Between 2009 and 2011 he toured nationally as a member of the orchestra for OzOpera, Opera Australia's touring company. Andrew was singled out by The West Australian review of OzOpera's production of Verdi's La Traviata, saying "his very note was meaningful. In 2010 he performed Schubert's The Shepherd on the Rock with Sara Macliver and Amir Farid at the Melbourne Recital Centre. In 2014 Andrew was featured in recital on ABC Classic FM's Sunday Live program, his performance praised by Limelight Magazine as being "soaring and colourful" and by the Hobart Mercury as "an astonishing display of instrumental virtuosity". Recently, Andrew has performed as guest principal Clarinet with the Australian Chamber Orchestra, Auckland Philharmonia Orchestra and West Australian Symphony Orchestra. He has also performed as guest principal E Fflat Clarinet with the Queensland and Adelaide Symphony Orchestras. In 2016 Andrew made his solo debut with the TSO performing the Copland Clarinet Concerto under the baton of Chief Conductor Marko Letonja. His performance was described by The Hobart Mercury as sensitive and beautifully shaded and gloriously vibrant.

Tahnee van Herk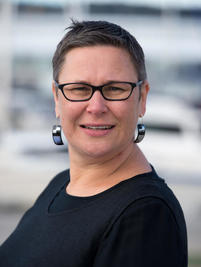 Tahnee assumed the position of Principal Bassoon with the Tasmanian Symphony Orchestra in January 2014. Her tertiary studies began at the Victorian College of the Arts before travelling to the Netherlands where she completed post-graduate studies at the Sweelink Conservatorium, Amsterdam. Her teachers included Joep Terway, Brian Pollard and Jos de Lange, all members of the Royal Concertgebouw Orchestra.

Prior to her appointment with the TSO, Tahnee held the position of Associate Principal Bassoon with Orchestra Victoria for twelve years and has been guest principal with the Melbourne Symphony Orchestra, Adelaide Symphony Orchestra, Australian Opera and Ballet Orchestra and the New Zealand Symphony Orchestra. Regarded as one of the finest Opera and Ballet Bassoonists in the country, Tahnee led the Bassoon section for the 2013 Melbourne Ring Cycle. She has a continuing interest in chamber music, and has performed in a number of ensembles in Melbourne with a focus on wind music. Tahnee teaches Bassoon performance at the Conservatorium of Music, University of Tasmania and was previously a member of faculty at the University of Melbourne. When she is not playing the Bassoon, Tahnee loves to knit, in particular, creating socks from wool sourced on her travels both locally and internationally.

Greg Stephens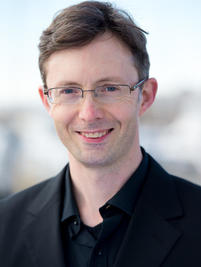 Born in Sydney, Greg Stephens began piano studies at the age of 5, and later also studied organ, trumpet and voice. Taking up the horn at age 14, he completed the Bachelor of Music degree at the Sydney Conservatorium of Music in 2001, studying with Campbell Barnes and Robert Johnson. Greg has performed with most of the major symphony orchestras of Australia, as well as the Opera Australia Orchestra, and the Australian Chamber Orchestra. He has also been principal horn of the Australian Youth Orchestra. In 2004 he moved to Germany, studying horn at the University of Music Karlsruhe with Prof. Will Sanders, with additional lessons from Prof. Erich Penzel. In 2005 Greg took a position with the Essener Philharmoniker (Germany) and in 2006 joined the Tiroler Symphonieorchester Innsbruck (Austria). In 2008 he returned to Australia to take a position with the Tasmanian Symphony Orchestra. In addition, Greg teaches horn at the Tasmanian Conservatorium of Music, and also works as a conductor and organist.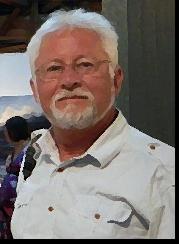 Friends, astronomy, photography, graphic design, old cars, sailing the oceans and painting in acrylics are some of my passions in this world. I work part time with our national parks providing my graphics skills and knowledge of display and design so visitors can understand and enjoy their experience in the Tassie wilderness.
My work as a painter is about pushing contrast, saturation and colour however occasionally a muted approach is required to portray Tasmania's wild weather and misty mountain landscapes. I enjoy the sharp edges of my sable brushes, combining the individual colours to interpret my view of the world in a unique and personal style, uncomplicated, calming and immersive, thank you for taking time to view my artwork.

Email announcements
Kettering Concerts provide an email announcement list which will alert you to future concerts. To subscribe to this list, visit the Kettering Concerts email list web site.
---