| | |
| --- | --- |
| | Kettering Concerts |
Next Concert
Van Diemen´s Band
Julia Fredersdorff (Violin), Jennifer Owen (Violin), Nicholas Pollock (Theorbo), Martin Penicka (Cello)
Baroque Bonanza


Programme:
Trio Sonata in D, Op.3, No.2 – Arcangelo Corelli (1653-1713)
Trio Sonata in A major opus 3. No 12 – Evaristo Felice Dall´Abaco (1675-1742)
Trio Sonata in G minor, Op.2, No.6 – Arcangelo Corelli (1653-1713)
Trio Sonata in G, Op.4, No.10 – Arcangelo Corelli (1653-1713)
Trio Sonata in G minor Opus 2 No. 6 HWV 391 – George Handel (1685-1759)
Trio Sonata in D minor, RV 63 'La Folia' – Antonio Lucio Vivaldi (1678-1741)
Sunday 17 November 2019, 3pm
Kettering Community Hall
Tickets available at the door $15 (cash only)
Stay for the post-concert afternoon tea, meet and chat with the musicians.

Julia Fredersdorff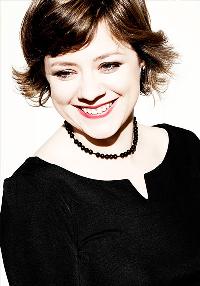 Melbourne-born violinist Julia Fredersdorff studied baroque violin with Lucinda Moon at the Victorian College of the Arts, before travelling to The Netherlands to study with Enrico Gatti at The Royal Conservatorium in The Hague. Based in Paris for almost ten years, Julia freelanced with some of the finest European ensembles, such as Les Talens Lyriques, Les Folies Françoises, Le Concert d'Astrée, Le Parlement de Musique, Ensemble Matheus, Les Paladins, Il Complesso Barocco, New Dutch Academy, Ensemble Aurora and Bach Concentus.
Now resident again in Australia, Julia performs regularly as concertmaster for the Orchestra of the Antipodes and is the Artistic Director of the Tasmanian baroque ensemble, Van Diemen's Band. She is a founding member of period string quartet Ironwood, and the twice ARIA-nominated baroque trio, Latitude 37 and a core-member of Ludovico's Band.
Julia has participated in CD recordings for Virgin Classics, Deutsche Grammaphon, Accent, Accord, Na(:ive, Erato, Passacaille, Ambronay, ABC Classics, Vexations840 and Tall Poppies. She teaches baroque violin at the Conservatorium's of Sydney, Hobart and Melbourne.

Jennifer Owen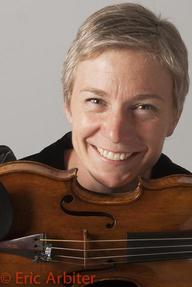 Currently Principal First Violin of the Tasmanian Symphony Orchestra, Jennifer Owen has worked professionally as Principal Second Violin of the Houston Symphony (from 1999-2015), previously as Principal First Violin and Acting Associate Concertmaster of the Tasmanian Symphony Orchestra (1996-99) and as Associate Concertmaster of the Richardson Symphony, Texas (1992-93).
She has performed as Acting Principal First Violin with the Melbourne Symphony and as a member of the second violin section for the last two seasons of the Australian World Orchestra. During her time in the United States she played in many summer music festivals including Santa Fe Opera, Grand Tetons Music Festival, Aspen Music Festival, Bravo! Colorado, Strings in the Mountains, and Park City Music Festival.
Jennifer has appeared as soloist with the Tasmanian Symphony, the Houston Symphony and the Riverside Symphony in New York City. As a chamber musician Jennifer has most recently performed with Virtuosi Tasmania and for the 2016 Dark MOFO Festival. In the US she was a regular guest on Faculty chamber concerts at both Rice University and the University of Houston, and appeared on concerts for the Society of Modern Music, and the St Cecilia Chamber Music Series.

Nicholas Pollock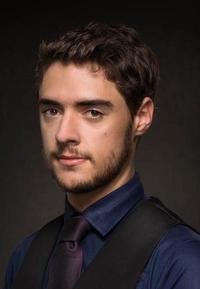 Nicholas Pollock is a Melbourne-based multi-instrumentalist specialising in early plucked strings. Starting out on electric guitar, he then progressed to the renaissance lute, theorbo, baroque guitar, baroque lute, archlute, cittern and most recently the gallichon. Nicholas commenced his early instrument studies with Andrew Byrne (Sydney) and has performed in masterclasses with leading international plucked-string specialists such as Hopkinson Smith, Nigel North, Eduardo Egüez and Xavier Diaz-Lattore. A dynamic and versatile performer, Nicholas is equally at home playing guitar in a punk band as performing the intimate lute works of John Dowland on the concert stage. He has a particular interest in the lute and theorbo music of seventeenth-century France.
Nicholas is in demand as a continuo player and regularly performs in Australia and abroad with leading Australian early music ensembles including Latitude 37, Van Diemen's Band, Pinchgut Opera, the Australian Brandenburg Orchestra, the Australian Haydn Ensemble, the Orchestra of the Antipodes, the Tasmanian Symphony Orchestra, and the Australian Chamber Orchestra. He has appeared in concert at the Brisbane Baroque Festival, the Peninsula Summer Music Festival, the Woodend Winter Arts Festival and the Organs of the Ballarat Goldfields Festival. He co-directs Ensemble 642 with the baroque harpist Hannah Lane creating dynamic performances of music from the age of basso continuo in collaboration with the finest young Australian early music specialists.

Martin Penicka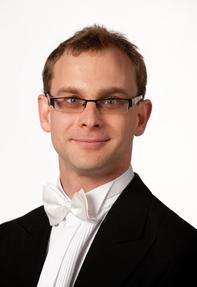 Martin studied with Lois Simpson and Julian Smiles at the Australian Institute of Music. He graduated in 2002 with the degree of Bachelor of Music (Performance) with first class honours. During his studies, he played in many chamber ensembles, most notably with the award-winning Con Brio Trio. In 1999 Martin Penicka took part in a tour to the USA organised by the Performing Arts Unit to complement the Art Express exhibition in the Corcoran Gallery, Washington DC.
A solo artist in the Symphony Australia Conducting Program in 2001, Martin Penicka has been a casual member of the Sydney Symphony Orchestra. He was a semi-finalist in the 2004 Symphony Australia Young Performers Awards and the 2MBS FM Young Performers Award. Martin Penicka has been an ANAM Academy Musician at the Australian National Academy of Music. In 2006 and 2007, Martin was involved in the Sydney Symphony fellowship program. Martin joined the TSO in August 2008.
Martin regularly plays in chamber music ensembles around Tasmania and has appeared on several ABC classic FM Sunday Live Broadcasts.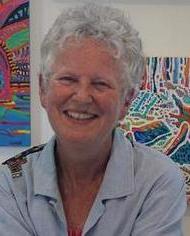 Glover finalist, Kerry Thompson, has been a successful cartoonist (including for The Sydney Morning Herald), illustrator, and author for over 30 years under her nom de plume, "Kerry Millard". Kerry has twice been voted best Single Gag Cartoon Artist by the Australian Cartoonists' Association. She has also written two books, has illustrated over 30, including one named Australian Children's Book Council Book of the Year (Younger Readers), one which was turned into a feature film in which Kerry appears for 2 seconds (on set she was kissed by a sea lion and hugged by Jodie Foster), and two which have been translated into over 20 languages. In 2008 Kerry began exploring with acrylics on canvas, leaping into a search for new ways of freezing moments in paint. Colour plays a large part in her work which varies widely in style.


Email announcements
Kettering Concerts provide an email announcement list which will alert you to future concerts. To subscribe to this list, visit the Kettering Concerts email list web site.
---