| | |
| --- | --- |
| | Kettering Concerts |
Next Concert
Lynette Smith (piano), David Nuttall (Oboe)
Oboe and Piano Duo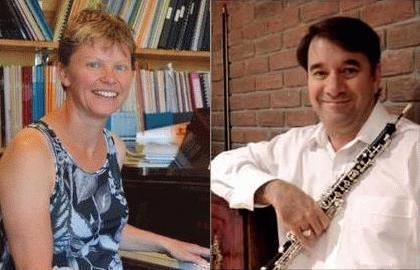 Programme:
Sarabande and Allegro for Oboe and piano – Gabriel Grovlez (1879-1944)
Adagio in G minor – Tomaso Giovanni Albinoni (1671-1751)
Friendly stars, if yet in Heaven K538 – Wolfgang A. Mozart (1756-1791)
No. 2 from Three Romances for Oboe and Piano Op. 94 – Robert Schumann (1810-1856)
Oboe Sonata in D major, Op. 166 – Camille Saint-Saëns (1835-1921)
Pièce en forme de habanera – Joseph Maurice Ravel (1875-1937) (Arranged Anderson)
Fantasiestucke Op. 2 for Oboe and Piano – Carl August Nielsen (1865-1931)
Sonatina for Oboe and Harpsichord (or piano) – Gordon Percival Septimus Jacob (1895-1984)
Gabriel's Oboe – Ennio Morricone (1928-)
Pièce in G minor Op. 5 – Gabriel Pierné (1863-1937)
Sunday 28 October 2018, 3pm
Kettering Community Hall
Tickets available at door $15.00
Stay for the post-concert afternoon tea, meet and chat with the musicians.

Lynette Smith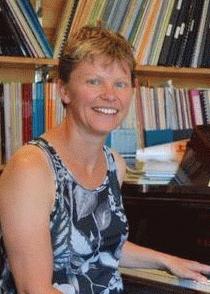 Lynette has been Hobart-based pianist, teacher, examiner and accompanist for the past 20 years. She holds a Bachelor of Music, a Masters of Music, a Bachelor of Teaching and the A.Mus.A and L.Mus.A diplomas in piano performance.
Lynette is a regular concert performer and chamber musician and has appeared several times with Virtuosi Tasmania, most recently performing the world premiere of a composition by Tasmanian composer Don Kay with fellow musicians David Nuttall and Phillip Jouglin. Amongst many of their concert appearances Lynette has performed on ABC FM's Sunday Live programme with violist Janet Rutherford. Lynette, Janet and Helen Thomson recently performed the world premiere of the song cycle "Dark River" composed by Ralph Middenway.
Lynette is a piano teacher and accompanist at The Friends' School and also runs a busy and thriving piano teaching studio in New Town.
David Nuttall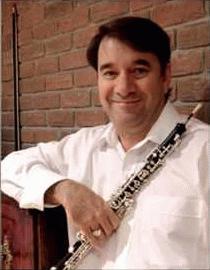 David Nuttall has been the Principal Oboist of the Tasmanian Symphony Orchestra since 2007. Prior to this he held the positions of Associate Professor at the Australian National University, where he was a member of the internationally acclaimed wind quintet, the Canberra Wind Soloists, and Associate Principal Oboist of the Melbourne Symphony Orchestra. He was also a core member of the Australian Chamber Orchestra. David has recorded a number of cds for ABC Classics and Tall Poppies and has been a soloist with most of Australia's symphony orchestras. He particularly loves helping young people to learn.

Circle of 4 – Artist
We called ourselves Circle of Four because there were four of us sitting around a circular table. We liked the concept of a circle, no beginning, no end, just a circle. As for the four, we are flexible, our numbers varied a little depending on other things, requirements and needs of daily life. Am pleased to say that we are again a group of four. We set ourselves a challenge, a certain time frame, and meet occasionally to discuss ideas and their progressions. All of us have been quilting, sewing, embroidering for many years. Today you can see work done by Rita Summers owner of Gone Rustic Gallery in St Mary's, Lauree Brown and Dorotea Hinrichsen


Email announcements
Kettering Concerts provide an email announcement list which will alert you to future concerts. To subscribe to this list, visit the Kettering Concerts email list web site.
---