| | |
| --- | --- |
| | Kettering Concerts |
Next Concert
Trio Nova Muse
Alex Raineri (piano), Sue Collins (violin), György Deri (cello)
Piano Trios & Solos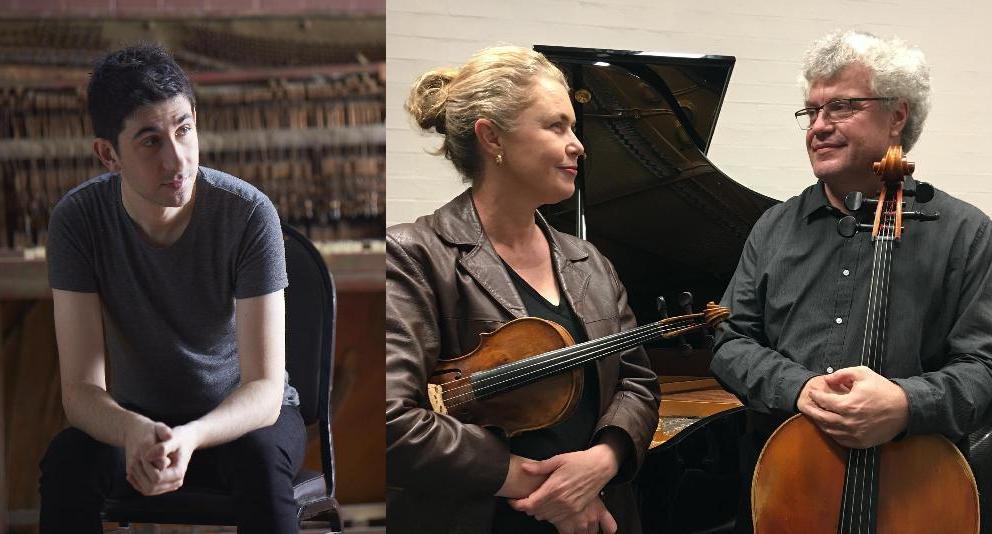 Programme:
Piano Trio No. 39 in G major, Hob. XV/25 – Joseph Haydn (1732-1809)
Piano Trio No. 2 in C major, Op. 87 – Johannes Brahms (1833-1897)
Sunday 22 August 2021, 3pm
Kettering Community Hall
Tickets only available on-line $15 plus small transaction fee

Alex Raineri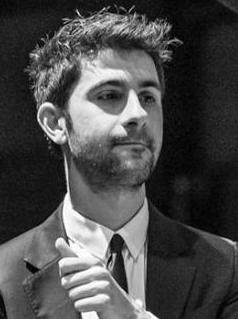 Described by Limelight Magazine as "a soloist of superb virtuosic skill and musicality", Australian classical pianist Alex Raineri (b. 1993) is internationally active as recitalist, concerto soloist and chamber musician. International performances include tours throughout California, South-East Asia, United Kingdom, Ireland, New Zealand, Germany and Austria. He is the Artistic Director of the annual Brisbane Music Festival and is a passionate exponent of contemporary music having given over 130 World Premieres to date. Alex has been broadcast on BBC Radio 3, Radio NZ, California Capital Public Radio, ABC Classic FM and all of the Australian MBS Networks. As a concerto soloist he has featured with the Queensland, Tasmanian, Darwin and West Australian Symphony Orchestras, Southern Cross Soloists, Orchestra Victoria, Four Winds Festival Orchestra, Bangalow Festival Orchestra and the Queensland Pops Orchestra. Alex has been the recipient of a number of major awards including the Kerikeri International Piano Competition and Australian National Piano Award. Alex is the pianist with the Southern Cross Soloists and other notable chamber partnerships include; Andreas Ottensamer, Twoset Violin, eighth blackbird, ELISION, Sara Macliver, Natalie Clein, Greta Bradman, Li Wei Qin, Teddy Tahu Rhodes, Jack Liebeck, Kathryn Stott, Slava Grigoryan, Brett Dean and many others. Discography includes; Transfiguration (2019), Inventions (2019), I'll Walk Beside You – Teddy Tahu Rhodes & Southern Cross Soloists (2018 – ABC Classics) and braneworlds – Kupka's Piano (2017).

Sue Collins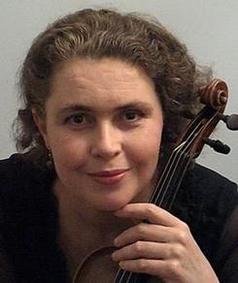 Sue Collins has appeared numerous times in the ABC's Sunday Live series. She has recorded many times for radio, and has performed as soloist and recitalist throughout Australia, the USA and Europe. She has recorded Raymond Hanson Violin Music (Tall Poppies) with David Miller, having completed reconstructive editions of the Hanson works, published by Reed Music. "...Susan plays these extraordinary scores with a remarkable sureness of touch, following even the most unexpected shifts in phrasing and expressive direction with micro-fine precision. Her warm, rich sound works wonders in bringing this music alive, enhanced by a generous, medium-paced vibrato and sensitivity to dynamic shading"... Julian Haylock, The Strad, May 2009.

At age 14, Susan performed Sarasate's Zigeunerweissen with the Sydney Symphony Orchestra under the baton of Patrick Thomas at the Sydney Opera House. Since that time, she has performed as concert soloist and recitalist throughout Australia, the USA and Europe. Susan has recorded many times for ABC FM, and many other radio stations in live performance broadcasts as well as studio recorded recitals and has appeared numerous times in the Australian Broadcasting Corporation's Sunday Live series, performing as recitalist as well as in duo and trio combinations with Kingfisher Trio. Her CD with Duncan Gifford and Sue-Ellen Paulsen of Schumann's complete Piano trios was released to critical acclaim by ABC Classics. More recently, Susan's CD recording with pianist Stephanie McCallum of the violin and Piano works for Fritz Hart 'We have waited a long time for recordings such as this and the wait has been worth it' (Jonathan Woolf, Musicweb International 2019) Having been appointed Deputy Concertmaster of the Australian Opera and Ballet Orchestra at the age of twenty-three, Susan has since been engaged as Concertmaster with many orchestras around Australia, performing under the baton of Bonynge, Macerras, Cillario, Hickox, Fiore, Young, de Waart and many other distinguished conductors. In 2003 Susan was awarded the Australian Centenary Medal for her work with Opera and Ballet, and in 2009 was awarded an Australian College of Educators award. Susan has held Head of Strings positions at the University of Tasmania and University of Newcastle conservatoria from 2006 until 2020. She is currently Music Director of the Riverina Summer School for Strings and Sounds of Summer festival, Adjunct Senior Lecturer at UTas, and teaches violin at Queensland Conservatorium. In recent years Susan has been featured in 'Synesthesia' and 'Dark Mofo' festivals presented by MONA and has recently been featured in Tasmania's 'Ten Days on the Island' festival. In addition to solo engagements, Susan Co-directs the Battery Point Twilight Series, and has enjoyed the opportunity to perform with Southern Cross Soloists, Sydney Soloists and Ensemble Q.

György Deri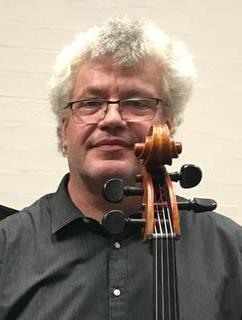 Starting to learn to play the cello at age 6, György Deri was accepted in the class for talented students in the Béla Bartók Secondary School of Music at age 9. He then studied at the Academy of Music between 1983 and 1989, during which time he won the prestigious Dávid Popper International Cello Competition, and started teaching in the Faculty of Cello and Chamber Music. His most memorable teachers, who greatly influenced him, were Ede Banda, György Konrád, Melinda Kistétényi, Albert Simon and Ferenc Rados. He began teaching cello and chamber music, as well as directing the chamber orchestra at the Teacher's Training Institute of the Academy of Music in Budapest in 1991, then at the Béla Bartók Secondary School of Music from 1993-1998. With the merging of the Institute and the Academy in 2008, Deri became Associate Professor at the Ferenc Liszt University of Music and the István Széchenyi University in Györ. György Deri obtained his PhD in music from the Ferenc Liszt University of Music in 2012. As Deputy Head of the String Department and head of cello, viola and double bass at the Academy of Music, he organises many programs of study, including diploma and master courses, and entrance exams. He also teaches individual students from all over the world. He is a very active performer, playing with chamber groups such as the Keller Quartet, Trio Art Nouveau, Flas Chamber Ensemble and others, as well as soloist with the Hungarian symphony Radio orchestra, the Philharmonic orchestra in Zugló, the UMZE Chamber Orchestra, the Chamber Orchestra in Szendre and the Orchestra of the István Széchenyi University. He is also a jurist for a number of international cello and chamber music competitions in Europe.
Deri also studied composition with István Györ Fekete for 3 years, and has been closely connected with contemporary music ever since, as performer and commissioning works. He is an active member of several contemporary ensembles, including UMZE, Intermoduláció and Componensemble, as well as giving master courses and workshops in contemporary music throughout Hungary, Germany, Spain and Italy. Deri has been an active musician for over 40 years, giving over 1000 performances and recording 22 CDs. He has been awarded the Artijus Award five times by the Supports Approval Committee for Classical Music for his outstanding achievement in Hungarian contemporary music, and in 2004, the Ferenc Liszt Prize for his musical career.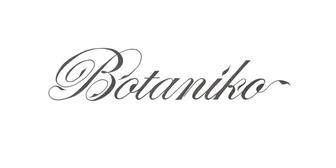 Botaniko (Esperanto for botanical) is a small group of dedicated botanical artists, many of whom were past students of one of Australia's leading botanical artists, Lauren Black. The group formed independently in 2014 meeting to paint together on a weekly basis. In 2015, the group formally adopted the name Botaniko. Botaniko's first exhibition (Dec 2014 - Mar 2015), was held in the Asylum, at Port Arthur Historic site, depicting some of the plants introduced into the gardens in the mid 1800's. Since then, by invitation, Botaniko has collaborated towards yearly themed exhibitions based on gardens of historical significance in Southern Tasmania. Today's exhibition is a selection of works from the 2020-21 exhibition, Discovering the Flora of Wind Song. In November 2017, Botaniko accompanied botanists from the Tasmanian Herbarium on their inaugural Expedition of Discovery at Wind Song, a 220 hectare former farming property at Little Swanport on Tasmania's East Coast. The Herbarium observed and documented well known and novel plants on the property - a total of 190 species of vascular plants and 170 lichens were documented which included the discovery of several lichen species new to science. One, Rinodina teniswoodiorum, was named in honour of the property owners, Tom and Jane Teniswood.
In February 2019 a 42 hectare parcel of Wind Song was gifted to the traditional owners through the Aboriginal Land Council of Tasmania. Members of Botaniko were invited to paint plants found on that particular parcel of land. The statements accompanying most of the artwork included the significance of the plant to the traditional owners. The works were exhibited at the Tasmanian Museum and Art Gallery (TMAG), in Hobart, and subsequently at the Village Gallery, Triabunna. It will be exhibited at the Art Lounge, West Winds (Woodbridge) from Aug 23, until Sept 12.


Email announcements
Kettering Concerts provide an email announcement list which will alert you to future concerts. To subscribe to this list, visit the Kettering Concerts email list web site.
---