| | |
| --- | --- |
| | Kettering Concerts |
Kettering Concert 2019-05-26
Piano Quartet
Howard Shelley (Piano), Barbara Jane Gilby (Violin), Janet Rutherford (Viola), Brett Rutherford (Cello)
Howard Shelley and the Trigon Ensemble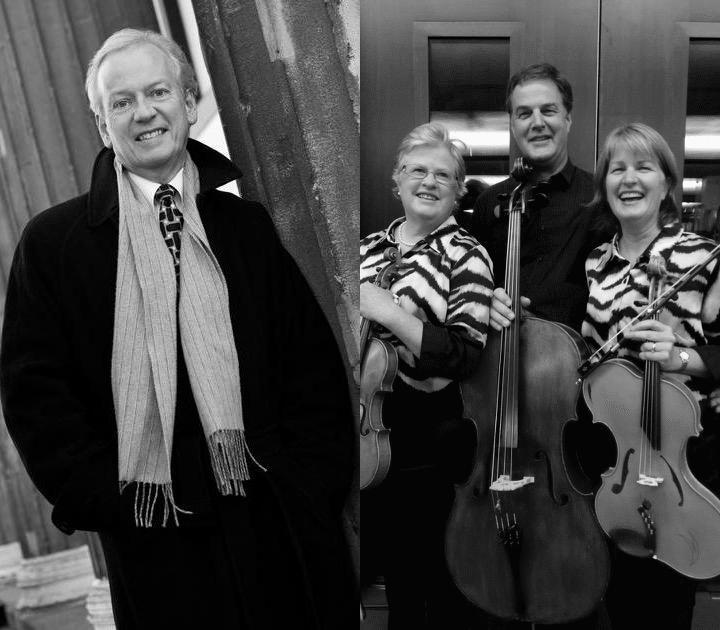 Programme:
Piano Quartet No. 1 in G minor - KV 478 – Wolfgang A. Mozart (1756-1791)
Piano Quartet No. 1 in C minor Op. 15 – Gabriel Urbain Fauré (1845-1924)
Sunday 26 May 2019, 3pm
Kettering Community Hall
Sold out - no door sales
$20
Howard Shelley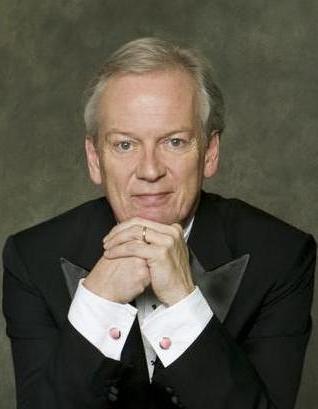 Since winning the premier prize at the Royal College of Music at the end of his first year, making his recital debut in 1971 and giving a televised Prom the same season with the London Symphony Orchestra, Howard Shelley has enjoyed a distinguished career, regularly touring on all continents including over 30 consecutive years to Australia. In 1983 he gave a unique series of five London recitals, broadcast by the BBC, of Rachmaninov's complete solo piano music. Since his conducting debut with the LSO in 1985, Shelley has conducted all four London symphony orchestras, the Royal Scottish National Orchestra, Ulster Orchestra, the RTE National Symphony in Dublin and BBC National Symphony of Wales as well as the Hong Kong Philharmonic, Filarmonica de la Ciudad de Mexico, Munich Symphony, St Gallen Symphony, Seattle Symphony, Naples Philharmonic, Singapore Symphony Orchestra and the Melbourne Symphony. His engagements are now mostly in the dual role of conductor/soloist with particularly close relationships with a number of chamber orchestras around the world. He is Conductor Laureate of the London Mozart Players and has toured with them in Europe and Asia. Their many recordings together have received high critical acclaim. Shelley has also been Principal Conductor of Sweden's Uppsala Chamber Orchestra. In addition to close relationships with the English Chamber Orchestra, Västerås Sinfonietta, Poland's Sinfonia Varsovia, the Sinfonieorchester St Gallen and the Tasmanian Symphony Orchestra with most of whom he also records, other orchestras with whom he has worked include the Northern Sinfonia, Swedish Chamber, Zurich Chamber, Netherlands Chamber and Stuttgart chamber orchestras, Orchestra di Padova et del Veneto, Orchestra of Italian Switzerland, Hong Kong Sinfonietta and the Camerata Salzburg.
Television highlights include the 100th anniversary of the BBC Proms and a documentary on Ravel made in 1998 by the ABC which won the Gold Medal for the best arts biography of the year at the New York Festivals Awards. Shelley's discography now exceeds 160 CDs in the Chandos, Hyperion, and EMI catalogues and includes the complete Rachmaninov piano music and concertos, and series of Mozart, Hummel, Mendelssohn & Gershwin concertos. World première contributions to Hyperion's Romantic Piano series include concertos by Moscheles, Herz, Hiller, Kalkbrenner and many others. Recent issues feature Haydn's `London' symphonies, a 14-CD survey of Clementi Sonatas, and Beethoven's complete works for piano and orchestra as well as discs of Chopin's sonatas and other Polish composers for the Chopin Institute in Warsaw. Howard Shelley is married to Hilary Macnamara and they have two sons. An Honorary Fellow of the Royal College of Music, he was awarded an OBE for services to classical music in 2009.

Barbara Jane Gilby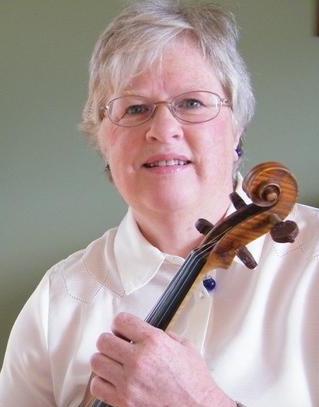 Barbara Jane Gilby was the Canberra School of Music's first graduate in violin performance and completed her studies at Boston University with Prof. Roman Totenberg. She then worked with a number of German Orchestras before returning to Australia in 1985 as Concertmaster of the Tasmanian Symphony Orchestra. As leader of the Tasmanian Symphony Chamber Players she toured Australia for Musica Viva and was the soloist for the ARIA–Award-winning recording of Vivaldi's Four Seasons. She was violinist of the Trigon Ensemble, collaborating with violist Janet Rutherford and cellist Brett Rutherford.
In 2000 Barbara returned to Canberra to teach at the ANU School of Music. As well as teaching, she is an active orchestral and chamber musician and soloist. She is Concertmaster of the Canberra Symphony Orchestra and continues to play with the Trigon Ensemble. Barbara lives with her happy cat, Kara, and aspires to have the most interesting garden in South Canberra.

Janet Rutherford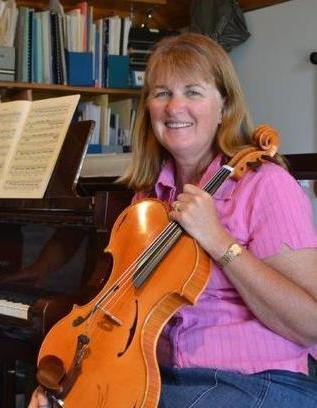 Janet Rutherford (nee Gilby), originally from Canberra, completed her Bachelor of Music degree at the Elder Conservatorium of Music at the University of Adelaide in 1980 and an Honours year in 1981 studying with Simon Rowland-Jones. She was then appointed to the viola section of the Australian Opera and Ballet Orchestra (AOBO) in Sydney. After another year of study with Rowland-Jones, this time in London, she was appointed Associate – Principal Viola of the AOBO. In 1987 Janet was appointed Principal Viola of the Tasmanian Symphony Orchestra. She has appeared as soloist with the orchestra, including on CD - Richard Mills' Concerto for Violin and Viola, and Waltz for Betz, and was also a member of the Tasmanian Symphony Chamber Players and the Trigon Ensemble(string trio).
In 2005 Janet performed the Bartok Viola concerto with the Melbourne Sinfonia in Melba Hall. Janet retired from the TSO at the end of 2015 but continues to enjoy teaching and freelancing. She also has a passion for playing lawn bowls. The instrument Janet plays is a Pellegrina viola made by David Rivinus in Oregon USA. It was made in 2003. More information about the design can be found at www.rivinus-instruments.com

Brett Rutherford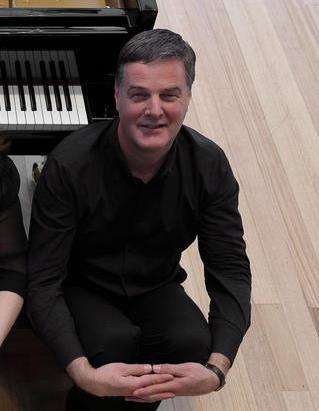 Brett Rutherford began his study of the cello at the N.S.W. conservatorium of Music with John Painter and then later with Barbara Woolley for more extensive study. In 1981 Brett joined the Sydney Elizabethan Orchestra (now AOBO). In 1984 Brett with his wife Janet travelled to London to spend a year of study. During this time Brett studied with Alexander Baillie and William Pleeth. On returning to Australia, Brett joined the Tasmanian Symphony Orchestra.
Since then Brett has also played with Tasmanian Symphony Chamber Players, Virtuosi Tasmania, and, with the Trigon Ensemble, has performed for ABC-FM and ABC television, as well as concerts around Australia. Brett retired from the TSO in 2017 but continues a busy teaching and chamber music schedule. Brett is a founding member of The Kettering Piano Quartet and also plays the viola da gamba in the early music group, Sequenza.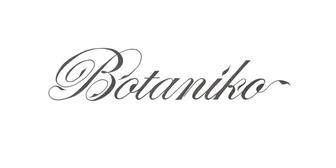 Botaniko (Esperanto for botanical) is a small group of dedicated botanical artists, many of whom were past students of one of Australia's leading botanical artists, Lauren Black. The group formed independently in 2014 meeting to paint together on a weekly basis. In 2015, the group formally adopted the name Botaniko. Botaniko's first exhibition (Dec 2014 - Mar 2015), was held in the Asylum, at Port Arthur Historic site, depicting some of the plants introduced into the gardens in the mid 1800's. Since then, by invitation, Botaniko has collaborated towards yearly themed exhibitions based on gardens of historical significance in Southern Tasmania. Today's exhibition is a selection of works from the 2020-21 exhibition, Discovering the Flora of Wind Song. In November 2017, Botaniko accompanied botanists from the Tasmanian Herbarium on their inaugural Expedition of Discovery at Wind Song, a 220 hectare former farming property at Little Swanport on Tasmania's East Coast. The Herbarium observed and documented well known and novel plants on the property - a total of 190 species of vascular plants and 170 lichens were documented which included the discovery of several lichen species new to science. One, Rinodina teniswoodiorum, was named in honour of the property owners, Tom and Jane Teniswood.
In February 2019 a 42 hectare parcel of Wind Song was gifted to the traditional owners through the Aboriginal Land Council of Tasmania. Members of Botaniko were invited to paint plants found on that particular parcel of land. The statements accompanying most of the artwork included the significance of the plant to the traditional owners. The works were exhibited at the Tasmanian Museum and Art Gallery (TMAG), in Hobart, and subsequently at the Village Gallery, Triabunna. It will be exhibited at the Art Lounge, West Winds (Woodbridge) from Aug 23, until Sept 12.


---